Inglis 4.1 Cu. Ft. Top-Load Washer and 6.5 Cu. Ft. Electric Dryer - White
Delivery and pick-up details
Exact delivery costs and selection of delivery/pick-up date is available in checkout.
Delivery Includes:
Delivery and placement in your home. Learn more about our delivery process.
Basic assembly of your item (except items marked "Customer Assembly Required").
Disposal of packing material for most items.
Pick-up Includes:
Free shipping to almost any store of your choice (selected in checkout).
Specialty Installation and Assembly:
We offer professionally licensed installation and assembly services at competitive prices in many communities in Canada. Call 1-888-933-8786 to check if these services are available in your area.
---
Item Code:
INGLPKG1
Model:
ITW4671E YIED4671 PKG
This package includes:
1 x Inglis 6.5 Cu. Ft. Electric Dryer - White $399.97
1 x Inglis 4.1 Cu. Ft. Top-Load Washer - White $499.97

Items available to be purchased separately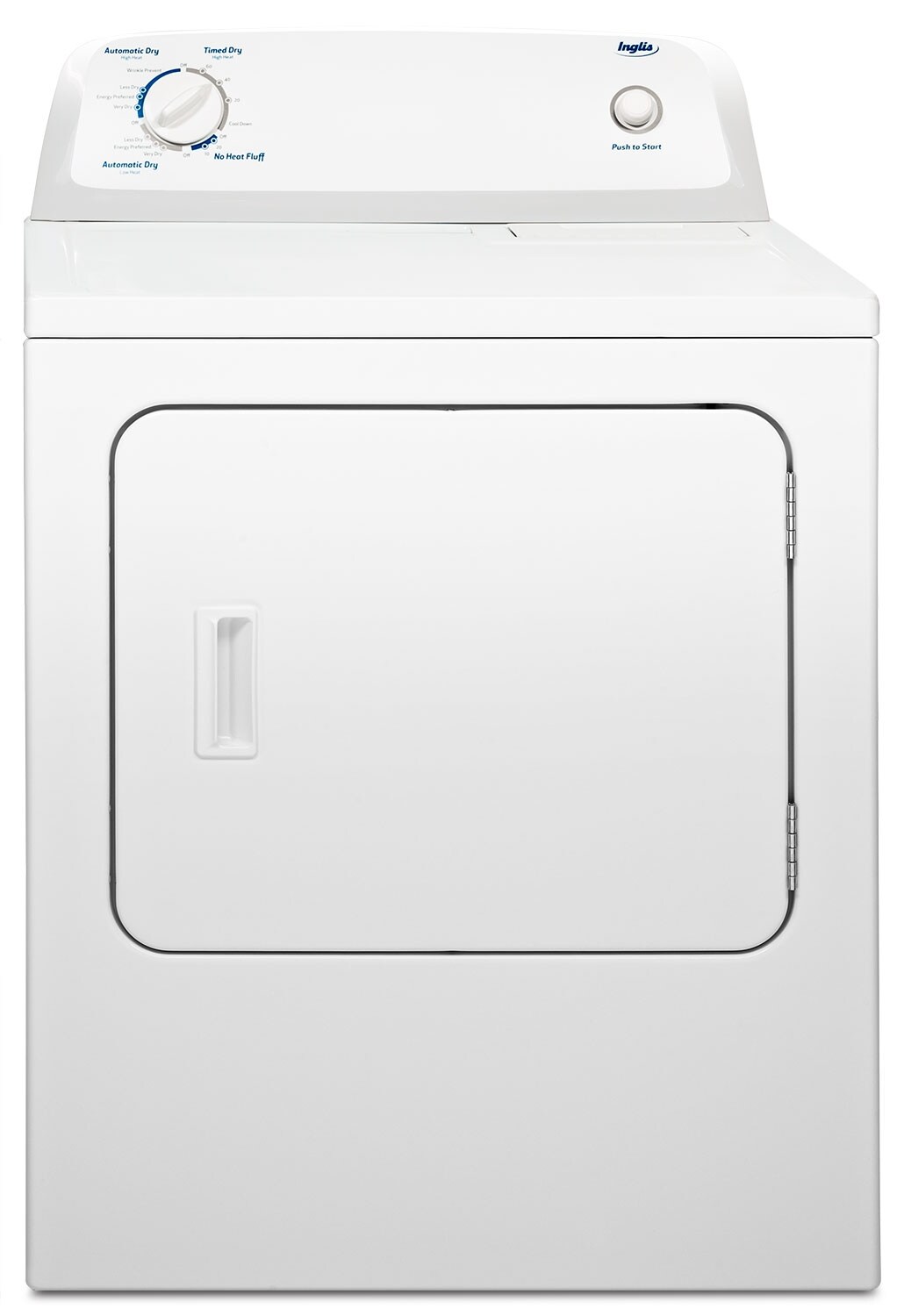 Item Code:
YIED4671
Dimensions:
Width:
29''
Height:
42.5''
Depth:
28.5''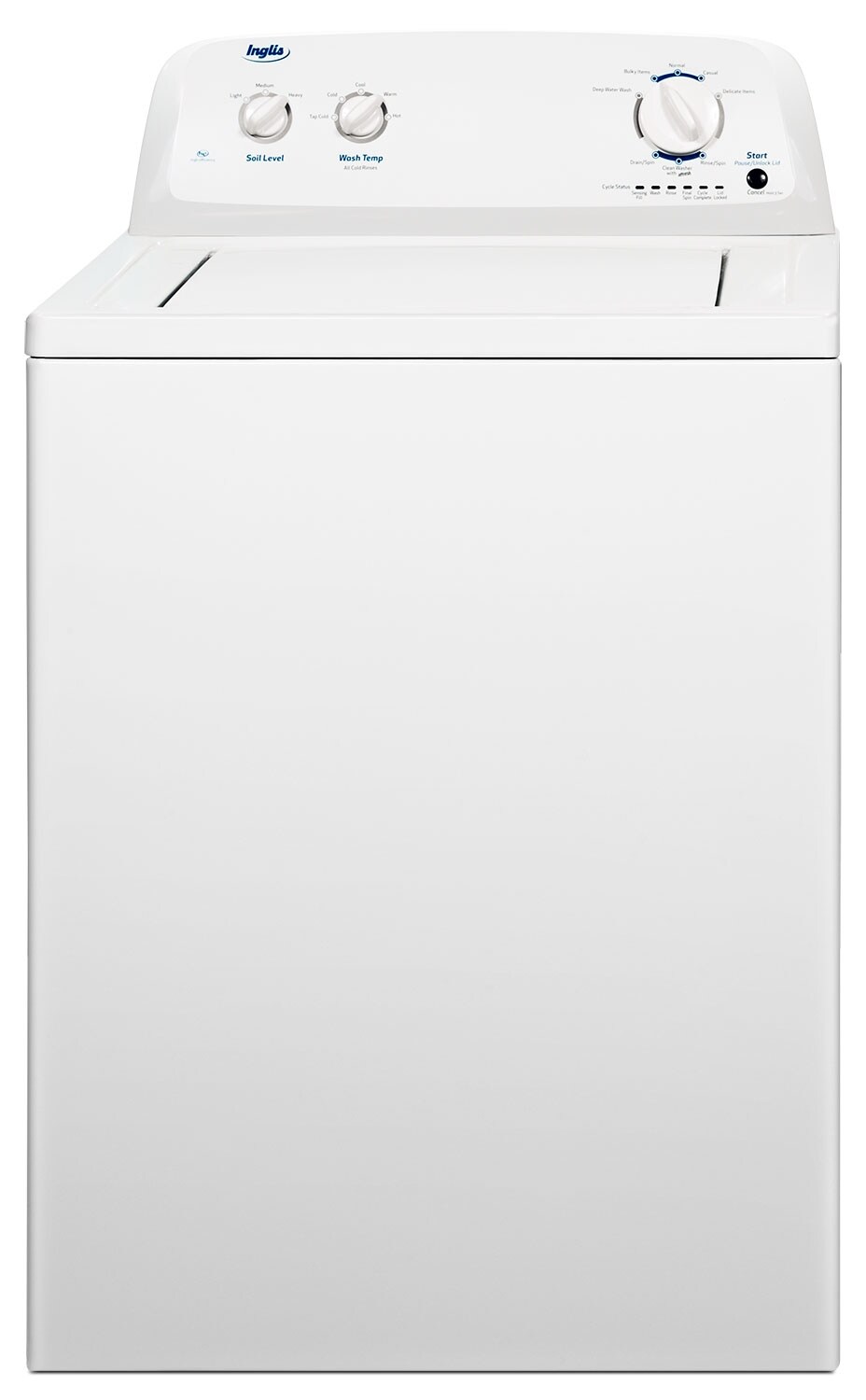 Item Code:
ITW4671E
Dimensions:
Width:
27''
Height:
43''
Depth:
26''
Product Overview
With this washer and dryer duo from Inglis, you'll no longer dread laundry day. Eight wash cycles and 12 dry cycles give you endless options to customize your laundry routine. A high efficiency wash system and an auto dry function not only save you money on your utility bill, but you'll no longer have to replace clothes that have been shrunk due to over-drying.
Washer Key Features:
Eight Cycles
With eight cycles to choose from, you can be sure that this washer will treat your fabrics right.
High Efficiency Wash System
Save money on your utility bills, while reducing your environmental footprint with this high efficiency wash system.
Porcelain Wash Basket
This smooth porcelain wash basket resists scratches and tears better than a plastic basket, protecting your fabrics.
Dryer Key Features:
Auto Dry
Sensors monitor internal dryer temperature and automatically stop the cycle when garments are dry, helping to reduce your energy costs, and prevent shrinking and over-drying.
12 Cycles
Choose the cycle that suits your laundry needs with more cycles than ever.
Powder Coated Drum
The washer's durable powder coated drum is more resistant to chipping, scratching and general wearing than other finishes and will easily withstand wear from buttons and zippers.