Chadoni 8-Piece Dining Package
Delivery and pick-up details
Exact delivery costs and selection of delivery/pick-up date is available in checkout.
Delivery Includes:
Delivery and placement in your home. Learn more about our delivery process.
Basic assembly of your item (except items marked "Customer Assembly Required").
Disposal of packing material for most items.
Pick-up Includes:
Free shipping to almost any store of your choice (selected in checkout).
Specialty Installation and Assembly:
We offer professionally licensed installation and assembly services at competitive prices in many communities in Canada. Call 1-888-933-8786 to check if these services are available in your area.
---
Special Order
This product is ordered directly from the manufacturer and is not eligible for refund or exchange once shipped.
Customer Assembly Required
Item Code:
CHADBRP8
This package includes:
1 x Chadoni Dining Table $1,069.97
6 x Chadoni Dining Chair $329.97 each
1 x Chadoni Server $1,699.97

Full retail value of this package: $4,749.76

Items available to be purchased separately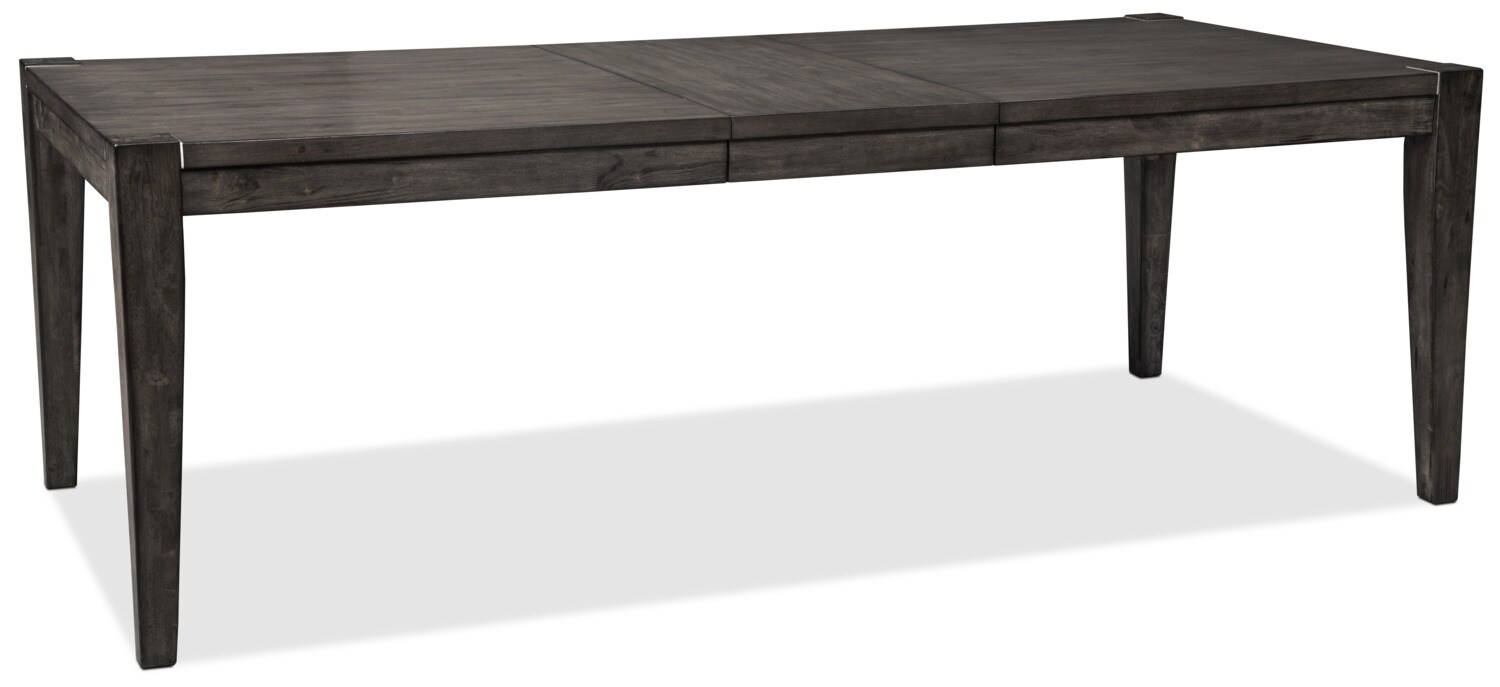 Item Code:
CHADBRTL
Dimensions:
Width:
90.38''
Depth:
30''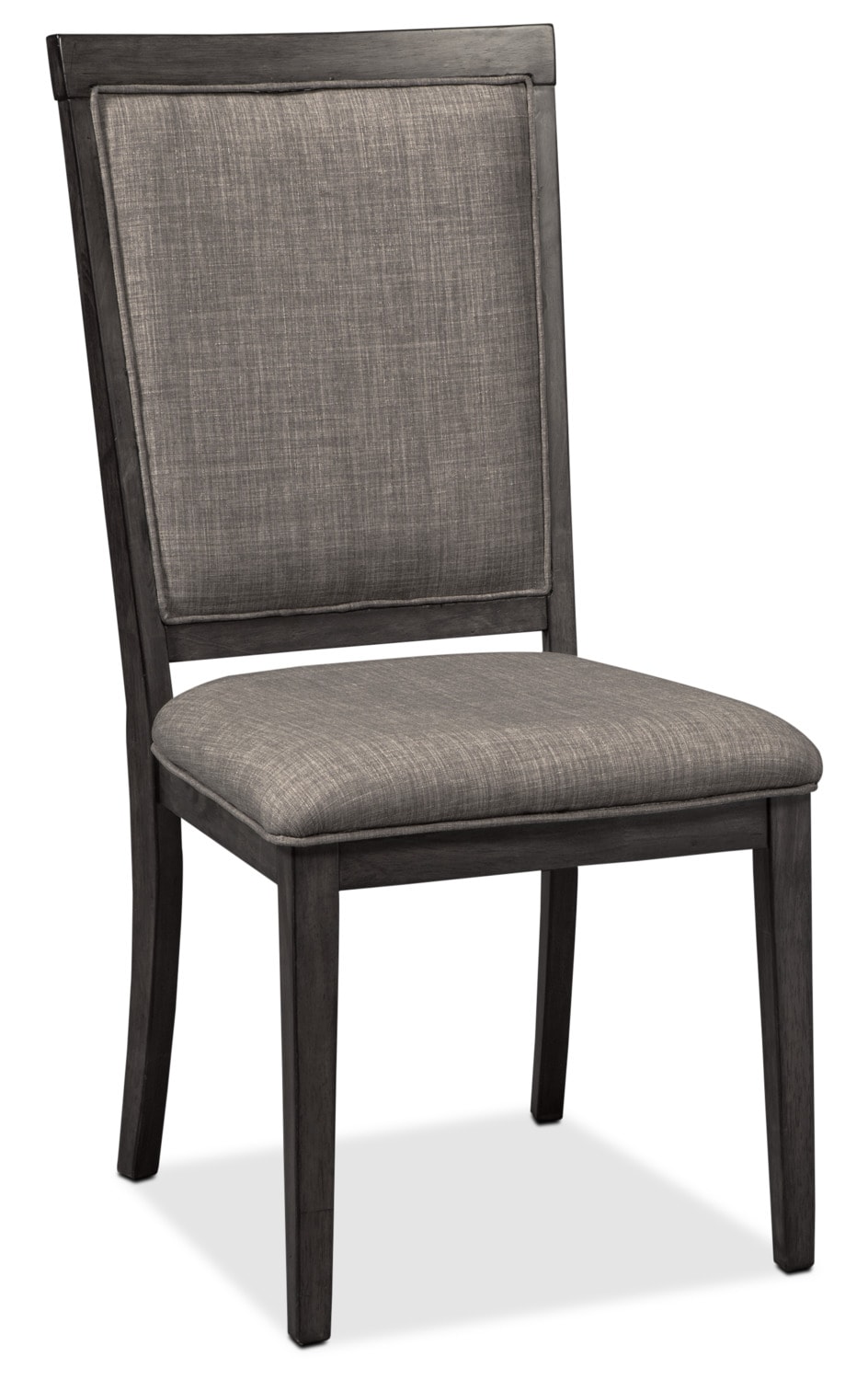 Item Code:
CHADGRSC
Dimensions:
Width:
24.63''
Depth:
41.25''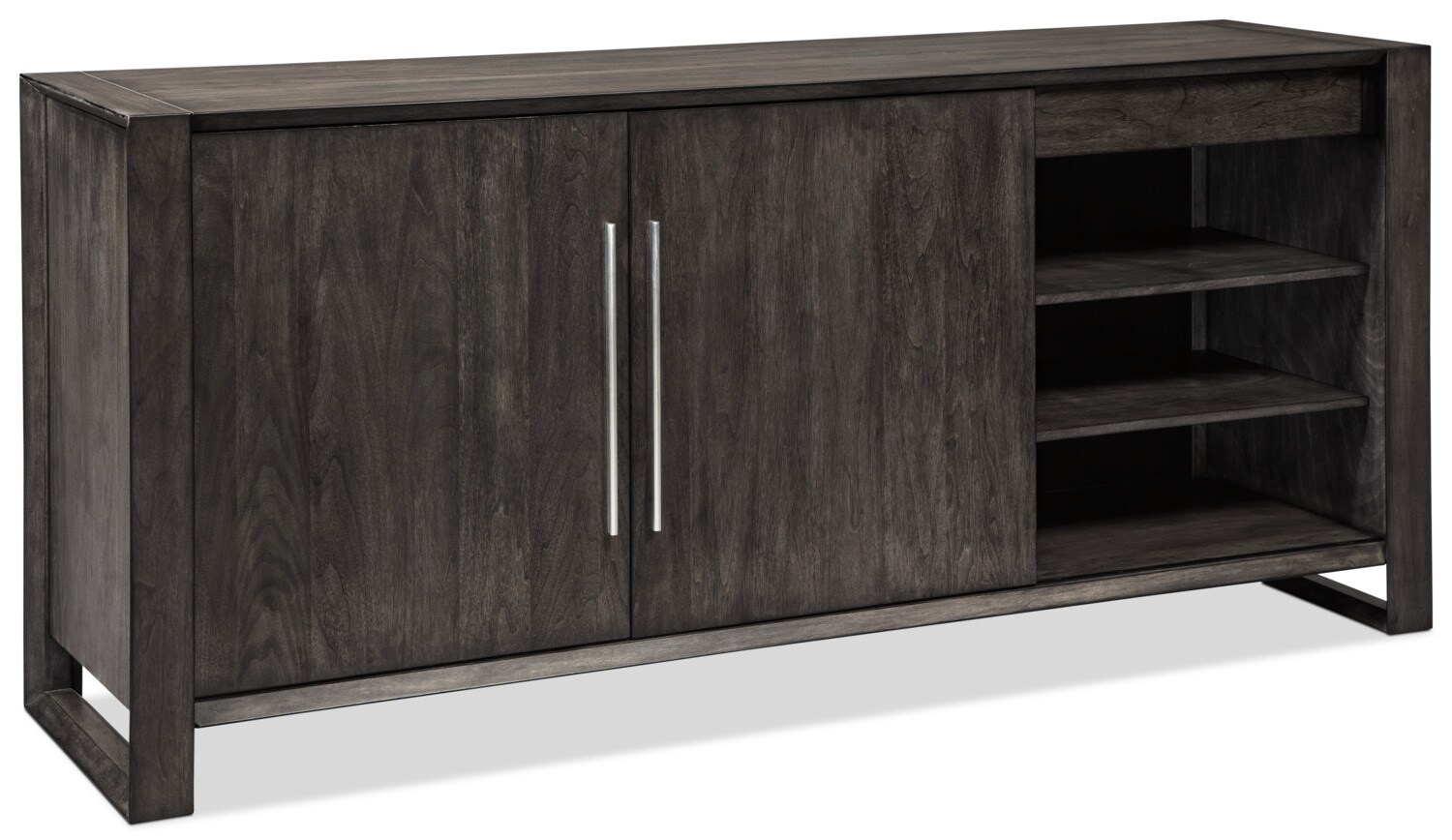 Item Code:
CHADBRSV
Dimensions:
Width:
72.13''
Height:
32.88''
Depth:
19.13''
Other items and packages in this collection
Product Overview
Fully dressed up or coolly casual, this Chadoni dining package brings style to any home. The smoky brown finish on the veneers provides a rustic look that tends to look even better with age. Highlighting each chair is a vertical wooden strip with three inlayed metal squares, offering a glamourous touch to set the tone for this set. Always feel prepared for hosting large family dinners – the removable, 18-inch leaf extends this table to 90 inches in length. Finally, the server with its dual sliding doors offers a stylish and convenient place to store utensils, wine bottles and other dining essentials.
Key Features:
Extend the table another 18 inches with the removable leaf.
Metal inserts inlayed into the backrest create a striking look sure to be the highlight of your dining room.
Taupe polyester fabric on the chairs creates a soft, two-toned look.
High-density foam offers supremely comfortable seating surfaces.
Tapered legs inlayed to the tabletop make for a striking visual detail.
Store up to 12 bottles of wine on the server's removable racks, or flip them over and use as storage shelves.
A utensil drawers in either end cabinet offers places to keep your silverware and napkins.
Dual sliding doors let you customize your storage and display cabinets, while offering easy access.
Walnut construction with a veneer finish makes for a durable set.
Seat up to eight around this spacious dining table.
Package includes one dining table with extension leaf, six chairs and one server.
Care Instructions
Dust the wood finish with a soft, clean cloth as needed. Strong chemical cleaners are not suggested, as they may damage the wood's finish. Regularly vacuum upholstery using cleaning attachments to remove dust and debris. For spills and stains, use a warranty-approved fabric cleaner according to package directions.
Dimensions
Table – without Leaf: 72.38" W x 30" H x 41.38" D
Table – with Leaf: 90.38" W x 30" H x 41.38" D
Chairs: 19.13" W x 41.25" H x 24.63" D
Server: 72.13" W x 32.88" H x 19.13" D
Materials
Wood: Walnut
Walnut has a unique growth pattern, which allows for smaller rings to grow inside the wood's normal ring pattern. This creates beautiful patterns used to decorate all types of furniture.
Finish Type: Veneers
By gluing a thin layer of beautiful wood grain onto quality construction materials, veneers provide a striking texture and finish to furniture. Veneers won't warp, crack or split over time, which keeps your products looking as good as the day you bought them.
Finish Colour: Smoky Brown
Meeting at the border between brown and grey, this versatile colour adds a mature look and a modern feel to your dining space.
Seat Cover: Taupe Polyester Fabric
Polyester fabrics are extremely strong, durable and easy to maintain. Resistant to stretching and shrinking, this fabric will retain its shape and colour after cleaning.
Seat Padding: High-Density Foam
High-density foam padding provides you with comfortable seating. This firmly packed foam will return to its original shape every time you get up, so your seat will feel just as good as if you were sitting on it for the first time.
Customer assembly required.