Coylin 2-Piece Coffee and End Table Package
Delivery and pick-up details
Exact delivery costs and selection of delivery/pick-up date is available in checkout.
Delivery Includes:
Delivery and placement in your home. Learn more about our delivery process.
Basic assembly of your item (except items marked "Customer Assembly Required").
Disposal of packing material for most items.
Pick-up Includes:
Free shipping to almost any store of your choice (selected in checkout).
Specialty Installation and Assembly:
We offer professionally licensed installation and assembly services at competitive prices in many communities in Canada. Call 1-888-933-8786 to check if these services are available in your area.
---
Special Order
This product is ordered directly from the manufacturer and is not eligible for refund or exchange once shipped.
Customer Assembly Required
Item Code:
T136-2PK
This package includes:
1 x Coylin Coffee Table $449.94
1 x Coylin End Table $339.94

Full retail value of this package: $789.88

Items available to be purchased separately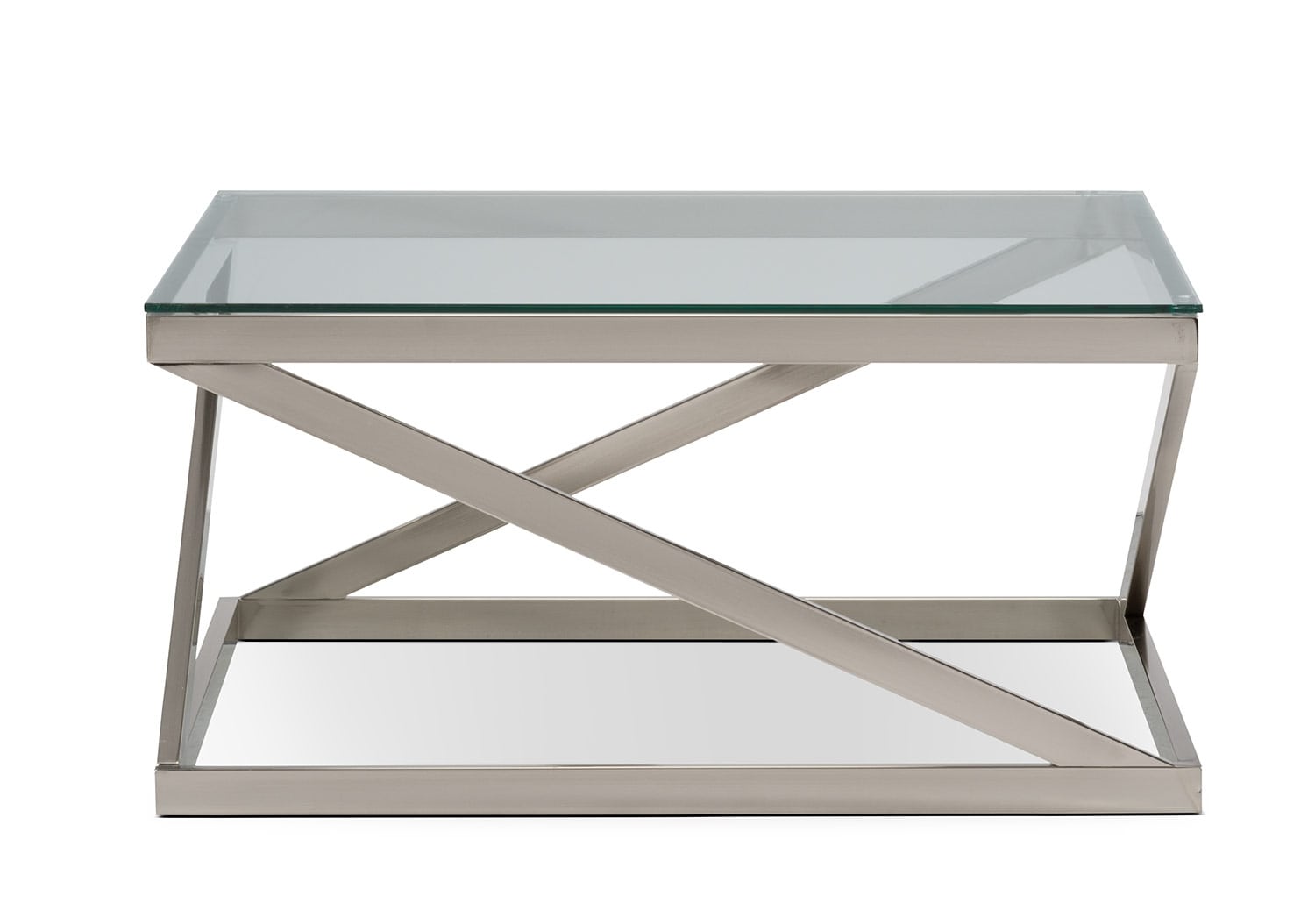 Item Code:
T136-8CT
Dimensions:
Width:
34''
Height:
17''
Depth:
34''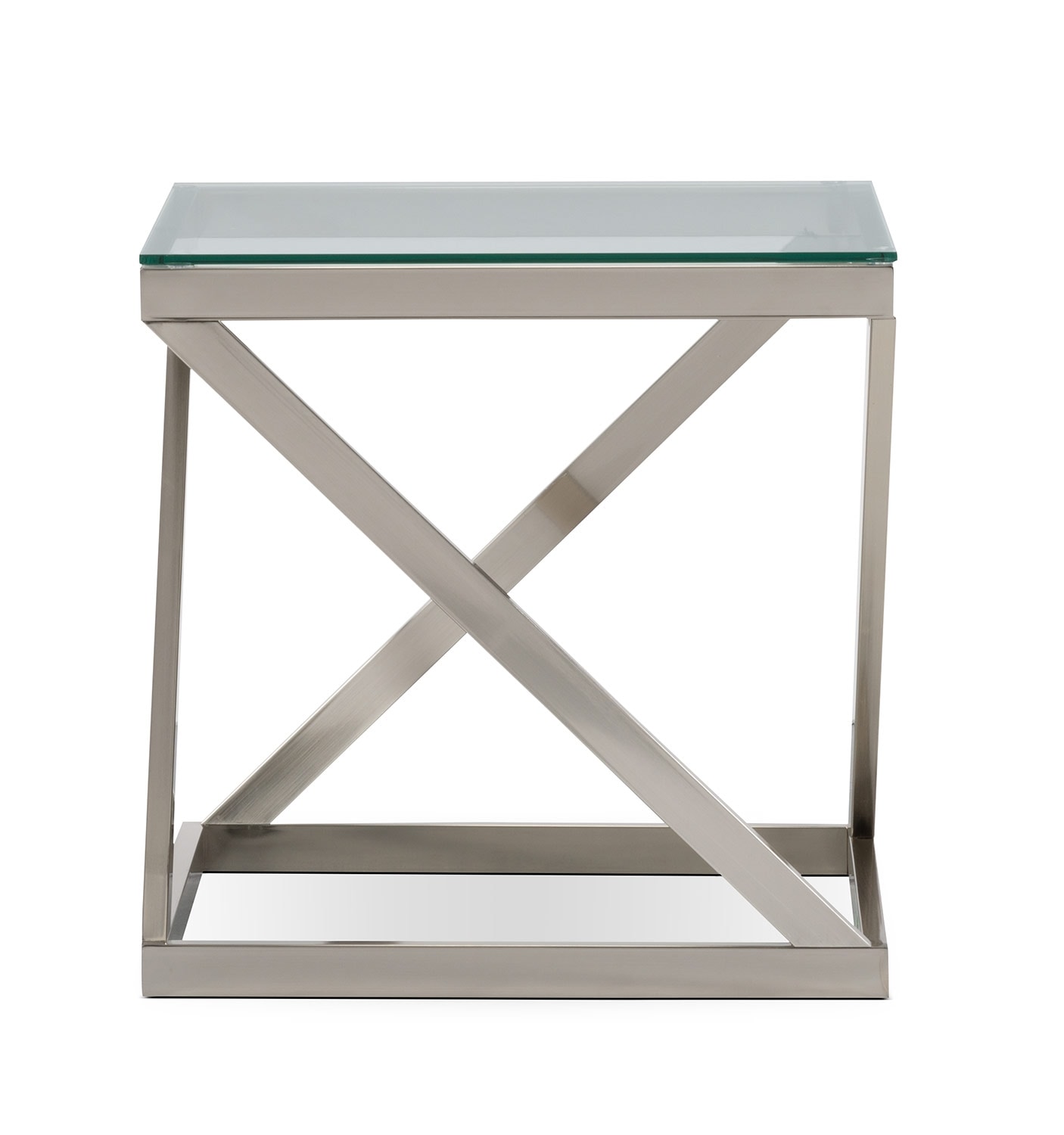 Item Code:
T136-2ET
Dimensions:
Width:
22''
Height:
22''
Depth:
22''
Other items and packages in this collection
Product Overview
The Coylin is a sleek Metro Modern design table collection using the clean look of brushed nickel color finished tubular metal supporting clear tempered glass top with beveled and polished edge. An artistic accent to any living area that inspires with contemporary beauty, this cocktail table will be an attractive and eye-catching addition to your living room.
Key Features
Made with tubular metal
Finished in a brushed nickel color
Clear tempered glass top with beveled and polished edge
Metro modern design

Dimensions:

Coffee Table: 34" W x 17" H x 24" D
End Table: 22" W x 22" H x 22" D

Materials and Construction

Frame: Tubular metal
Attractive and durable, the sharp corners and gentle curves of the apron and metal frame are nevertheless outstanding in rigidity and longevity. Metal is ideal for furniture as it is easy to clean and maintain.

Finish Type: Brushed metal finish
Unlike plating, brushed metal finishing is an effective method for removing surface imperfections. These finishing machines create a uniform, parallel grain surface texture to smooth out a product's exterior. An abrasive belt or wire brush is usually employed to achieve this effect. In addition, the singular direction of the belt or brush can create slightly rounded edges perpendicular to the grain.

Finish Colour: Brushed nickel
This rich finish allows for a wide range of possibilities to match to furniture and room décor.

General Construction: Welded
Welding is generally the simplest, fastest, and most cost-effective method, at least in the case of structural metals. Methods like bolts or screws require some type of flange or overlap of parts, so with welding, weight and material savings can be realized.
Customer assembly required.