Outdoor Living
Extend your decorating style to the outdoors with functional and fashionable furniture and accessories that take your patio space from now to wow!
Let a bit of sunshine
into your life
Warm days make a perfect excuse to embrace your outdoor spaces and enjoy everything the summer has to offer. From expansive backyards to narrow city balconies, it's important to set up your patio with outdoor furniture in a way that offers you the most comfort. Whether you're looking for a dining set to host that big family meal, a comfy sectional to curl up on with a cold drink, or a reclining lounger to stretch out on and soak up some rays, The Brick's patio collection has got you covered.
Stretch out in style
this summer
Canadian summers are short but sweet. The long hours of daylight and the early morning sun. Cooling off in the lake mist. The smells of sunscreen and freshly mown lawns. Yes, it sure is great to be a Canadian in summer.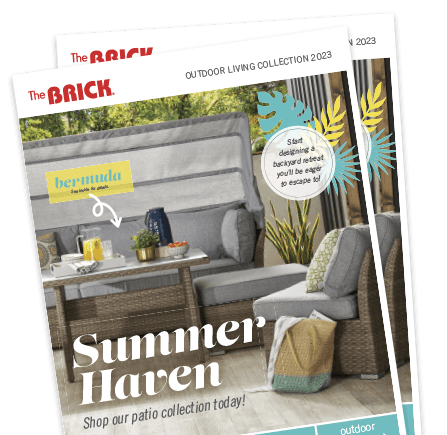 The Brick wants to help you get the most of Canada's summer season!
For most Canadians, the summer months mean spending as many minutes as possible outdoors before winter returns for another hockey season. The best way to make the most of this warm window of time is to set up the perfect patio space.
SAVE EVEN MORE THAN
BEFORE ON PATIO FURNITURE
We know Canadians are looking for even more ways to save right now. That's why we've been working hard to reduce our costs so that we can pass the savings on to you. Canadians can take advantage of lower prices than last year on hundreds of furniture items, from sofas and sectionals to dining sets and bedroom collections.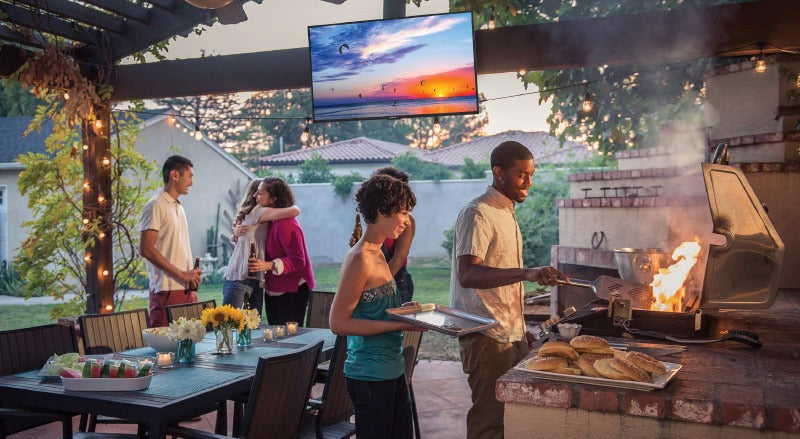 Indulge in Outdoor Audio and Entertainment
Selecting a set of outdoor speakers or television is a fantastic way to prepare for summer and turn your patio into an entertainment oasis. The best outdoor electronics combine great sound, weather-resistant construction and helpful features, but won't break the bank as you outfit your backyard.
Shop Outdoor Entertainment
Get Your Grill On
Make the most of our Canadian summers with a fantastic new grill. With a wide array of makes and models to choose from, The Brick is your summertime grilling go-to.
Shop Outdoor Cooking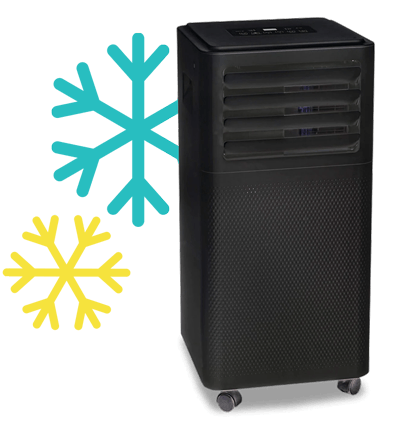 Beat the Heat
Escape the sweltering summer heat by cooling off indoors with a new fan or air conditioner. We have what you need to create a cool, calm oasis away from the sun.